New Punch Planet character "ARN-01D" features aerial movement abilities that one might expect from Marvel vs. Capcom's Sentinel
Économisez 25% sur Punch Planet – Early Access sur Steam
Punch Planet features classic 1v1 competitive multiplayer and online gameplay featuring GGPO.
Local Versus Mode (AVAILABLE NOW!)
Punch Planet features classic 1v1 competitive multiplayer.
Versus CPU Mode (AVAILABLE NOW!)
Battle against the CPU with multiple difficulty and behavior settings.
Online Versus Mode (AVAILABLE NOW!)
Play online featuring official GGPO rollback netcode. Join the official Punch Planet Discord for community matchmaking.
Training Mode (AVAILABLE NOW!)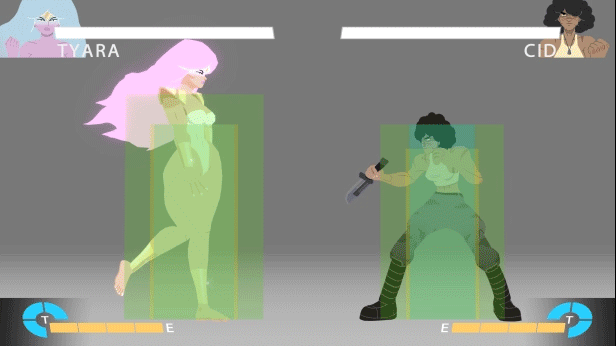 Story Mode (RELEASE TBD)
Story mode will include Animated Cutscenes, Arcade, Bonus, and Survival Style challenges as you play as Roy through the main story arc.
Arcade Modes (RELEASE TBD)
Punch planet will feature a variety of single player modes including Arcade and Trials.
MECHANICS
Time Canceling (T-METER)
Galactic Civilization has reached new heights. With the introduction of Time Canceling Devices, users are able to travel through time! The technology is fairly new and limited, currently allowing travel up to 1 second into the past for small corrections to everyday problems. The devices come equipped with an auto fail safe which will disintegrate your former self preventing any possible time paradox.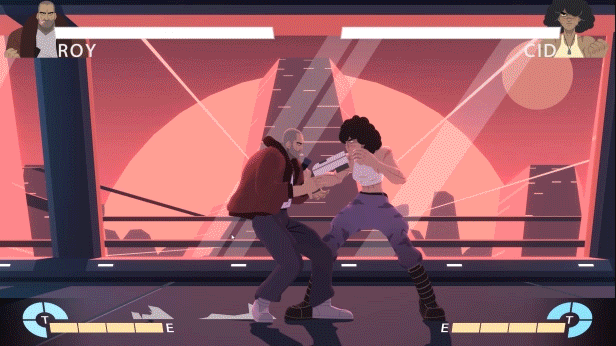 Use these devices to perform special mechanics such as Double Time Canceling (DTC), Jump Time Canceling (JTC), and Absorb Time Canceling (ATC). Be careful, energy is limited and is directly connected to your TC Meter.
Energy Attacks (E-METER)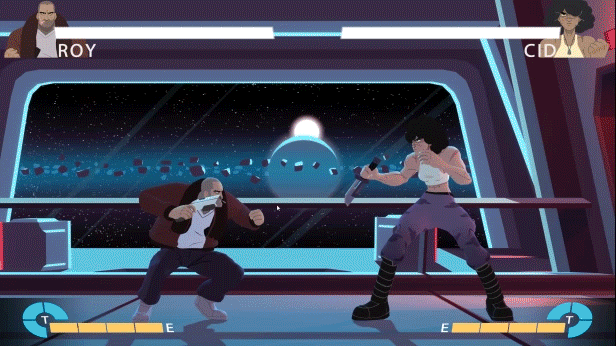 Perform enhanced versions of your characters unique attacks by spending 1 E-Meter. Combine 2 or more E-Meter stocks to execute a powerful Advanced Attack.
FEATURES
AVAILABLE NOW
7 Playable Characters
Online Multiplayer (GGPO)
Local, and CPU Versus
Training Mode
Competitive Play
COMING SOON
8 Total playable characters
Arcade Mode
Trials & Challenges
Story Mode